Updated / Saturday, 23 May 2020 14:22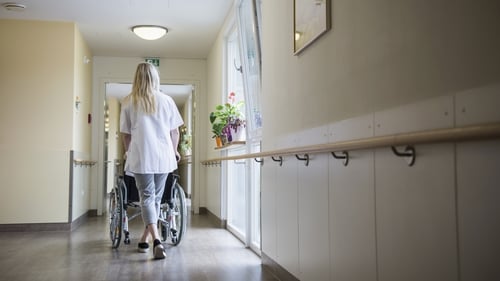 Minister for Health Simon Harris has announced the establishment of an expert panel to examine how nursing homes should deal with Covid-19.
This follows a recommendation from the National Public Health Emergency Team earlier this month.
Minister Harris said the panel would examine national and international measures in response to Covid-19 as well as emerging best practice.
He said this was in light of the expected ongoing risk of the disease and the impact on nursing homes for up to 18 months.
The panel will report to the minister by the end of next month.
In a statement, Mr Harris said the challenges in the nursing-home sector remained an absolute priority for him in the overall response to Covid-19.  
He said the Government had to continue to plan appropriately to meet these challenges into the foreseeable future.  
The minister said the panel was a crucial aspect of the planning.
The panel will be chaired by Professor Cecily Kelleher, College Principal, College Of Health And Agricultural Sciences at UCD.
Also on the panel will be retired geriatrician Professor Cillian Twomey, group director of nursing at the RCSI hospital group, Petrina Donnelly, and former nurse and patient advocate Bridget Doherty, who will represent the public interest.
It is expected to begin its work next week.