A newly launched realty company is reimaging the possibilities of the Grand Strand's most luxurious rentals for vacations and long-term rentals. Offering the best possible guest experiences in top quality rental units, Saltwater Grande does things differently. If you're interest in luxury vacation rentals, don't miss this one!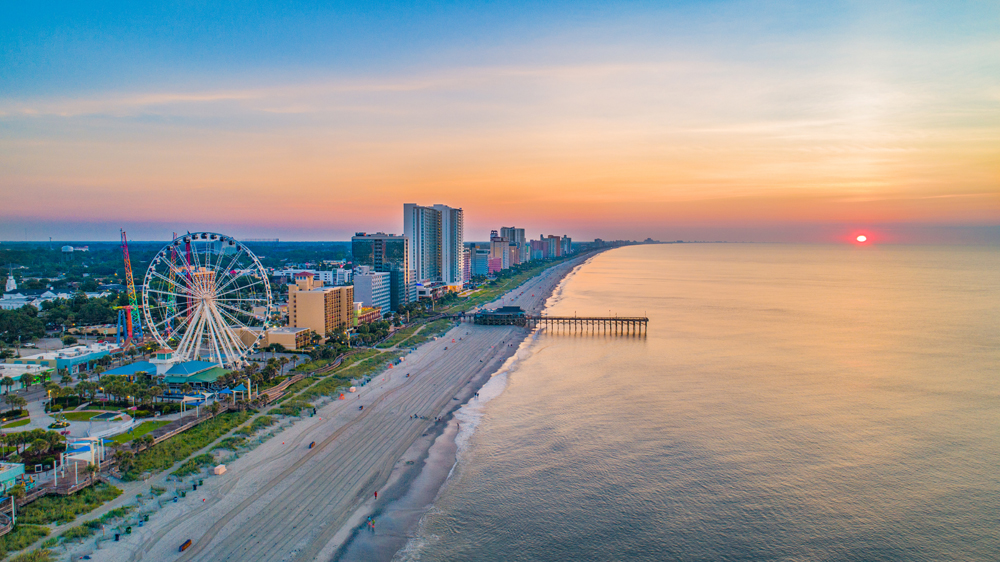 It does sometimes pay to reinvent the wheel – in this case, the way vacation rental and property management is being offered by newly launched Saltwater Grande, a full-service boutique vacation rental business operating out of Myrtle Beach.
Founded by four entrepreneurs with many years of diverse experience, including the marketing and management of rental properties, the company's intense focus is on capturing a high-end luxury inventory for a niche sector of highly-discerning travelers and offering the very best customer service.
High-end luxury vacation rental units are surprisingly difficult to source in upmarket Grand Strand, one of the most sought-after tourist destinations in Myrtle Beach, South Carolina. Also, many units that are labeled deluxe or luxury by some companies don't make the grade in terms of quality or maintenance.
Customer Service: The No. 1 Priority for Property Owners & Guests
Discerning guests want upscale vacation experiences and property owners want to maximize revenue in a fair, honest way.
Saltwater Grande has stepped in to fill a void in the market by offering full-service boutique vacation rental management, as well as long-term rentals, realty brokerage, and design services for those wanting to re-design their properties to maximize revenue production.
The company offers a guest experience that promises ultimate luxury and superior service and utilizes the newest and best available cutting-edge technology to achieve this.
The company also offers tools and services for buying and selling investment properties.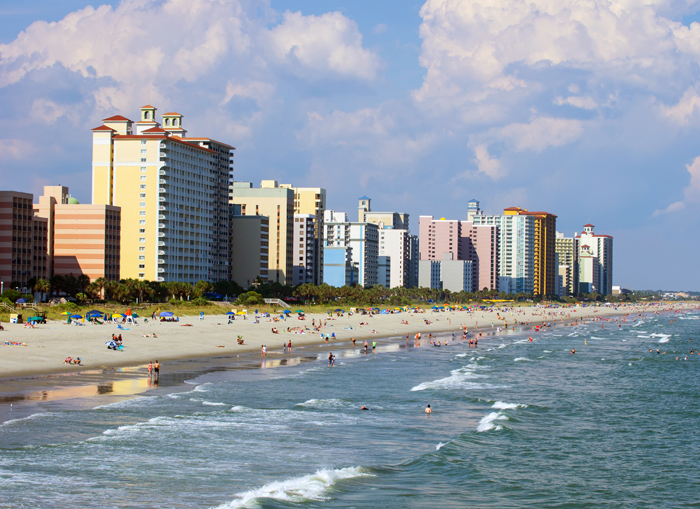 Grand Strand hosts more than 18 million visitors every year and the area has an array of tourist attractions that is difficult to beat. For the third year in a row it has been ranked the second-fastest-growing metropolitan area in the country according to census estimates.
This is exciting news, and whether you're a buyer, seller, or a potential visitor, Saltwater Grande has your best interests at heart and will help you take advantage of the situation.
The Saltwater Grande Difference
Saltwater Grande cares about potential visitors as much as those investing in properties for rental, and both rank equally as the number one priority.
Highlights of their distinctively different customer service packages include:
Cancel for any reason insurance policies for guests.
Guaranteed income packages for property owners.
Set to become the undisputed leader in elite vacation rentals in the Grand Strand, Saltwater Grande offers luxurious accommodations, exemplary customer service, and state-of-the-art technology from booking to check-out.
They also offers exemplary owner-service that relates to real estate sales, design services, and asset management. Because not all property owners have units that are suited to luxury vacation rentals, they also handle long-term rentals.
Having worked in the vacation rental business for many years, the Saltwater Grande management team has existing relationships with property owners who qualify for the program and is currently identifying properties that can be improved to meet their high standards. It is a fact that discerning owners are willing to upgrade if their investment will be well-maintained, marketed, and booked.
The focus of the company is high-end, privately owned luxury units that offer guests the type of luxury they would expect from the best five-star hotels together with exclusive additional services. These include both personal and virtual concierge services, ranging from transportation and dining reservations to grocery services and recreation planning.
Ultimately, the primary objective is to maintain the highest level of customer satisfaction possible.
Those who own luxury properties suitable and available for a vacation rental can take advantage of the Saltwater Grande service and increase revenue production.
If properties don't immediately cut it in terms of luxury and quality, the company can help in terms of re-design, offering ways to upgrade and quickly improve quality and therefore revenue.
Offering the best possible guest experiences in top quality luxury vacation rental units, Saltwater Grande does things differently and also embraces state-of-the-art technology for:
Online check-in and check-out
Keyless entry
Virtual concierge services
One-click guest accounts across the board
The highly qualified Saltwater Grande management team will maintain a physical presence that provides the option of a more personal experience for guests. Each team member is experienced, totally committed, fully focused, and poised to add value to rental properties so that those wanting to rent vacation properties have a trusted source of possibilities that they can rely on.
Specialists in Luxury Vacation Rentals
Contact us today to see how we can help you source or rent out luxury vacation rentals. Call Betty Robey for Owner Services and Sherry Graves for Guest Services on 1.888.472.6330 or message us online.