The May Bank holiday is usually a busy weekend for tourism, but even though most major attractions across the world are closed due to Covid-19, you can still visit them virtually from the safety of your own armchair.
Exploring the Angkor Wat temple complex in Cambodia, listening to bird song as you hike the Grand Canyon and having a virtual cuddle with a koala in Australia are now all possible through your keyboard or mobile device.
According to a recent consumer sentiment survey by Fáilte Ireland, 62% of Irish people have already postponed or cancelled travel plans abroad.
Despite the uncertainty surrounding international travel, one-third of people here said they still hoped for a long-stay trip abroad in the next six months.
But in the meantime, there are other ways to quell your wanderlust through virtual tourism.
It's an idea that Irish tour guide Mark Doherty has been hoping to tap into after many of his would-be summer visitors had to cancel tours with his company 'Connect the Dots Tours of Ireland'.
Mark, who lives in Dún Laoghaire, Co Dublin, has worked as a tour guide in Ireland for 12 years and decided to go into business for himself last October.
"I bought a 16 seater bus and pretty much spent the winter months marketing tours across Ireland. It was shaping up to be a great 2020 for my first year out on my own. And then along came Covid-19.
"Now it's just all about cancellations or rescheduling to 2021 – all in all, not looking like a good year in the tourism industry," he says.
Mark is now exploring ways to offer a virtual tourism experience to people who want to visit Ireland. 
As part of his research, Mark travelled widely this week with a company called 'The Tour Guy'.
The website stresses that these are not virtual reality tours but a 'webinar' led by a licensed tour guide who is paid for their time and can answer your questions through a live chat box. At a cost of around €15 to €20 you can travel around the world – and even learn how to cook the local cuisine.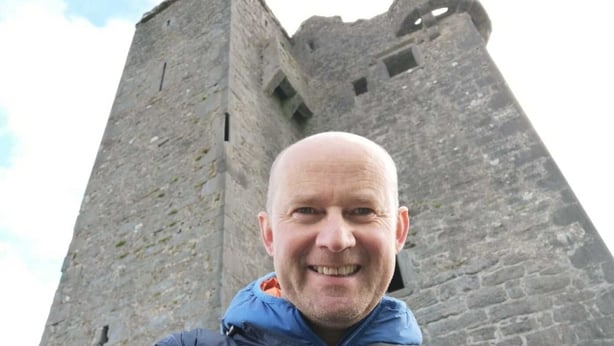 This weekend one of the destinations on offer is Egypt where you can learn about the Great Pyramid and the Great Sphinx of Giza, Egyptian mummies, the story of King Tut and hieroglyphics.
"It is amazing what's available," says Mark. "I did a virtual tour of Versailles during the week, then visited the Coliseum in Rome and also Pompei, I was in Botswana, virtually, as well. It offers exciting potential for the travel industry."
Mark points out, however, that virtual tourism is in its infancy and he is still working out what people will be willing to pay for.
"There will be many people out there who have been planning and saving to visit Ireland for years. It's this trip of a lifetime and then suddenly, it's cancelled.
"Would a virtual tour appeal to them? How much would they pay for it? Perhaps people who are sitting in and watching Netflix will want to try something different."
Mark hopes to launch his interactive tours online in the near future. In the meantime, he has been exploring areas within 2 kilometres of his home and posting the mini tours here.
In London, tour guide Katie Wignall is continuing her live walking tours of lesser known sites in the city through her website and Instagram, where tours start at 2pm every Monday, Wednesday and Friday.
She uses her mobile device to show visitors the English capital's quieter streets. This Monday's tour will be of Temple, London's famous legal hub which will include a visit to a 12th century church. Instead of paying upfront, her virtual tour group can donate what they feel it was worth via a link to her PayPal.
"People have tuned in from all over the world," says Katie. "I have regulars who tune in live from Japan, Russia and the US and viewers who catch up from New Zealand and Australia on my website." In terms of donations, she reveals viewers "have been incredibly supportive and generous".
Other virtual tourism options in London include Blue Badge tour guides on their Facebook page while Harry Potter fans can explore many of the movie locations including the laneways that inspired Diagon Alley.
There are also a lot of self-guided virtual tours out there that can be explored without spending a cent. Photographer Scott Highton is the creator of the Virtual Yosemite tour  which allows you to explore the national park and the surrounding areas of northern California. Turn on the sound for maximum effect to hear the wildlife and flowing water all around you.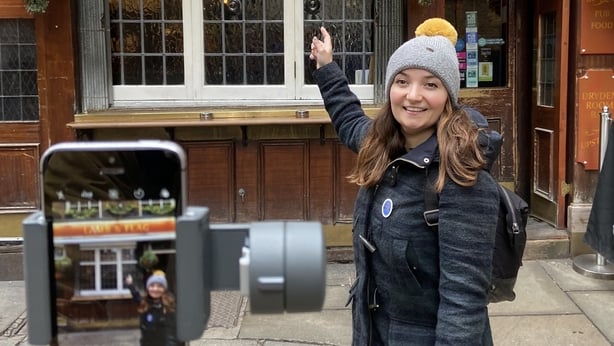 Scott told RTÉ: "During the last two months, as Covid-19 restrictions set in, our visitor traffic has increased 15 to 20 fold. Currently, we're seeing traffic numbers between 7,000 and 10,000 unique visitors per day."
FIVE MORE SITES TO SEE FROM SOFA
1. Travel to Australia where you can take a virtual scuba dive with David Attenborough on the Great Barrier reef, a glorious slice of sealife that covers an area the size of Italy. This interactive experience allows you to explore some of the 1,500 species of fish, 600 coral species and 30 different whale and dolphin species. You can even board state-of-the-art research vessel, The Alucia.
2. As well as Yosemite, mentioned above, several other national parks across the US are open to virtual visitors including Yellowstone and The Everglades.
3. Fancy taking a hike up Everest? Now you can scale the world's tallest mountain via Google Earth, whilst still in your dressing gown.
4. The UNESCO World Heritage Site of Machu Picchu in Peru may be closed to visitors at the moment due to the lockdown, but you can still admire the views and learn about the resident Alpacas.
5. Closer to home, Galway's twin city of Bradford in England should have been celebrating the 10th anniversary of being declared the world's first UNESCO City of Film. Explore its history of filmmaking, dating back to the birth of cinema here.
Still unsure where to travel? National Geographic allows you to select your own destinations. 
HOME SWEET HOME
You can also go on a 'staycation' from your sofa – here are five fabulous virtual tourism sites across the island of Ireland.
1. Ireland's Ancient East website has several suggestions of places to visit including a tour of Waterford's purpose-built medieval museum including a 13th century Choristers' Hall and 15th century Mayor's Wine Vault which you can explore here.
2. You can also take a 360 degree tour of the Titanic museum in Cobh, Co Cork.
3.There is an interactive quiz on Ireland's 'Hidden Heartlands' on their instagram.
4. Limerick.ie will this weekend play host to a virtual Riverfest featuring live music, food, fashion and a look back at past highlights from the festival which was attended by more than 120,000 people last year.
5. You can also take a tour of the Giant's Causeway in Co Antrim, captured in all its glory on a perfect summer's day.