Artists and others working in creative industries say they've lost more than €10 million in revenue since venues closed due to Covid-19 restrictions while over 12,000 cultural events have been cancelled so far this year.
Among the many people working in the sector whose livelihoods have been affected is Saileóg O'Halloran, a costume designer for stage, scene and spectacle. Based in Dublin, her last production was at the Abbey Theatre in January.
"2020 was looking to be a really good year for me. I had the entire year planned out, which doesn't normally tend to happen," she told RTÉ.
"I did one show in January and everything since then has been postponed. So I have no work for the rest of the year. It's a bit unnerving. Financially it's a bit hard, mentally it's a bit hard.
"I love my job, I love collaborating with other people. I don't know what the next few months have in store."
It's also an uncertain time for those who stage festivals and concerts. Pearse Doherty, head of production for events including Electric Picnic, isn't optimistic about when he'll be able to get back to work. 
"We've been on shutdown since March. Optimistically, it's probably going to be 12 months before we can do large outdoor events again, looking towards St Patrick's festival 2021.
"And I'm saying that optimistically, but basically it's nothing. We're grateful for the Covid-19 payments extension, but we need to have a wider discussion about the future of the industry."
Over 12,000 cultural events have been cancelled so far this year, with an estimated 19,000 days of paid work lost in the sector. Mr Doherty is worried that more jobs will be lost.
"There are 3,000 people employed full-time in the arts. At the peak of the season this number increases to about 13,000.
"We have a lot of SMEs that are going to go to the wall if this is not addressed. A lot of talented professionals are going to leave the industry."
Arts organisations are currently losing an estimated €3 million in income each month. When theatres set to reopen from 20 July (in Phase 4 of roadmap) they will be operating with reduced capacity.
Actor Owen Roe is on the board of the Pavilion Theatre in Dun Laoghaire, Dublin. "Even before the pandemic, professional theatre was struggling due to a lack of funding.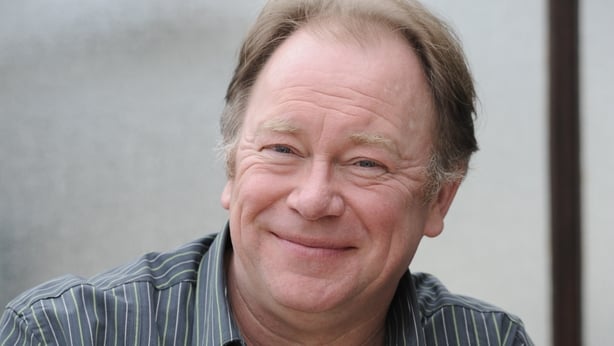 "When Covid did descend, it was like a fatal blow because we need audiences. There is no theatre without an audience. There are tentative plans for the Pavilion to open maybe in September.
"The auditorium usually holds more than 300 people. We're now looking at playing to 40 or 50 people, but that's not viable. It won't make money and we all need to make a living. We can't let theatre die, it won't die."
Anna Walsh, director of Theatre Forum, says some production companies and artists have continued to be creative throughout the crisis.
"Some of them are still delivering programmes and events to audiences online. Theatres, galleries and arts venues are working under the current health guidelines with a view to reopening safely as workplaces to artists in the coming weeks.
"Festivals, production companies and artists are reimagining programmes to deliver performances – socially-distanced performances in indoor or outdoor spaces – and repurposing the work and the space the work is performed in, and how it's delivered."
The National Campaign for the Arts has published a 13-point plan for the survival and recovery of the sector. 
It's calling for the Government to provide an additional €20 million to the Arts Council. It also wants payments under the Covid-19 Wage Subsidy Scheme to continue until it's financially and logistically viable for arts and cultural activities to resume. And it wants assurances that funding for local venues will be protected.
Angela Dorgan, Chair of the NCFA, says the campaign has received a positive response from the Government and opposition TDs it held discussions with this week.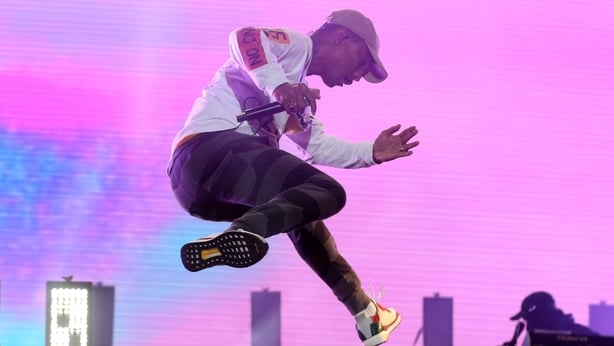 "It's obvious that the Government thinks the arts are important globally and for those moments when it can show what a great country we are. We'd like to see that now in policy and in funding, in order to save a sector that the Government is so proud of."
The Arts Council is the Government's main support to the arts. Its board has set up an expert advisory group to find ways to deal with the Covid-19 crisis.
Officials at the Department for Culture, Heritage and the Gaeltacht have been meeting representatives from the arts sector to discuss proposals to deal with the current crisis. The Department says an expert advisory group set up by the Arts Council is due to report back to the Minister shortly. 
Culture Minister Josepha Madigan said she was "very conscious of the difficult challenges facing arts and culture bodies at this time, not least financially". She said those working in the arts are eligible to apply for income support. "I know large numbers are already benefiting from them."
The Department has also made specific supports available to artists through various initiatives, including its Other Voices Courage Programme of online events.