Chanticleer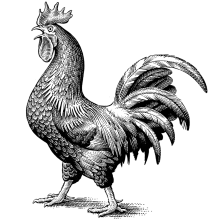 The eternally struggling discount department chain is losing more money amid the COVID-19 crisis. Wesfarmers boss Rob Scott needs to perform radical surgery on rents to save it.
It's become clear over the past few months that the coronavirus is most dangerous to patients with underlying health conditions.
It's also pretty clear that the same holds true in the business world. Businesses that were struggling before the virus hit are now gasping for air, and may well be struggling to hold on.
Wesfarmers's perennially underperforming discount department store chain Target is a case in point.
On Tuesday chief executive Rob Scott formally wheeled the patient from the hospital ward into the intensive care unit, announcing the latest strategic review of Target as the virus smashes a discretionary retail business that was already pretty week prior to the COVID-19 shutdowns.
Wesfarmers said the March quarter had seen Kmart and Target deliver similar sales to those seen in the six months to December 31, when sales grew 7.6 per cent at Kmart and fell 4.3 per cent at Target.
But as the calendar has turned to April, the pain started. The lockdown of the retail sector has unsurprisingly hit sales, particularly in those really discretionary categories such as apparel. After all, who needs new clothes when your main contact with the outside world is via video conference?
The problem for retailers – and particularly the large discount department stores – is that they have high fixed costs in the form of rent, which means a fall in sales will quickly translate to a material fall in profits.
Wesfarmers must find a way to change Target's cost base if it's to find a way to make the chain sustainably profitable.
For Target and Kmart, this is being compounded by increased pressure on margins. Firstly, the chains are being forced to swallow the higher costs of filling more online orders (three Kmart stores have been converted to "dark" stores that are closed to the public and dedicated to online fulfilment). Secondly, retailers across the board discount to try to clear stock and keep inventory levels under control.
Wesfarmers says Kmart is still profitable. But Target's earnings have "decreased significantly".
And having flagged at Wesfarmers' interim profit announcement in February that he was looking for ways accelerate Target's turnaround, Scott said on Tuesday that a formal strategic review process is under way, with the market to be told of its outcome prior to June 30.
While Scott told Chanticleer no options are off the table – including trying to sell the business, or potentially shutting it – he emphasises that he can still see a future for Target and says its strong brand recognition, customer loyalty and engaged team remain valuable assets.
But there's a caveat.
Rent structure rethink
As the COVID crisis has brutally shown, Wesfarmers must find a way to change Target's cost base if it's to find a way to make the chain sustainably profitable.
And that means finding a way to bring its fixed occupancy costs down.
"There are some assets of value that we can work with but we need to get the property structure and the network right, to get the cost base right for the future," Scott tells Chanticleer.
An examination of the size of the Target store network and the floor space required for individual stores will be central to the Target strategic review; Scott says Target's online sales are a bright spot for the chain right now, so an enlarged role for this sales channel is almost certain to be part of its future.
Analysts say this is work all retailers will need to do in the coming months, and it's likely the strongest groups with the biggest balance sheets will be best placed to drive consolidation.
But the analysts also argue that landlords may need to give way on the long-term, fixed-price rent structures of the past, and adapt something that better reflects the way retail is changing.
It's clear Scott is thinking along similar lines.
"The retail world has changed a lot but the lease structures and the property that we operate within haven't really changed within the last 20 or 30 years."
He says the thing both landlords and tenants need is foot traffic and both parties need to recognise that the world has changed for physical retail. "You don't get much credit for having attractive lease terms if no customers are coming into the centre."
Scott's problem is one he shares with many rivals; as he points out, the only department stores covering its cost of capital before the crisis was Kmart. It's not that long since Harris Scarfe went under, to be later revived.
So Scott believes "COVID will be a tipping point" for a reassessment of how retailers and landlords work together.
"There was already a lot of disruption and structural change in retail and particularly in departments stores … we need to make sure our retail businesses are set up for success."
The question for Scott and Wesfarmers investors is whether COVID-19 is the straw that breaks Target's back.
It's telling that when Chanticleer went back five years to examine the chain's sales decline over that period – revenue is down about 24 per cent during that period – he immediately saw references to the "transformation" that Wesfarmers was trying to pull off at the chain back in early 2016.
Sadly, this is a business that has been locked in restructuring for the best part of a decade.
Its brand might be strong, but the forces that have smashed its profitability – ever-growing competition from online, a vastly improved offering from stablemate Kmart, and falling foot traffic now horribly exacerbated by COVID-19 – are much stronger.
Scott's only choice to save the business may be to shrink it – radically – such that its cost base matches it smaller footprint.
But he'll need the co-operation of his landlords, many of whom have been battered by the crisis and will emerge facing further pain.
How the coronavirus is changing markets, business and politics.
Coronavirus: Need to know. Our daily reporting, in your inbox.
Most Viewed In Chanticleer