Former President Barack Obama has taken a swipe at the Department of Justice's move to drop its case against the former White House national security adviser, Lt. Gen. Michael Flynn, saying that the "rule of law is at risk."
In audio from a private conversation with the Obama Alumni Association which was obtained by Yahoo News, the 44th president also criticized how the current White House administration was handling the coronavirus pandemic, saying that it should focus Democrats on unseating President Donald Trump in the November presidential election.
Flynn admitted in 2017 to lying to the Federal Bureau of Investigation about talking to the Russian ambassador to Washington, Sergey Kislyak, during the investigation into claims of Russian interference in the 2016 election. Flynn has since tried to withdraw his plea, saying he is a victim of misconduct.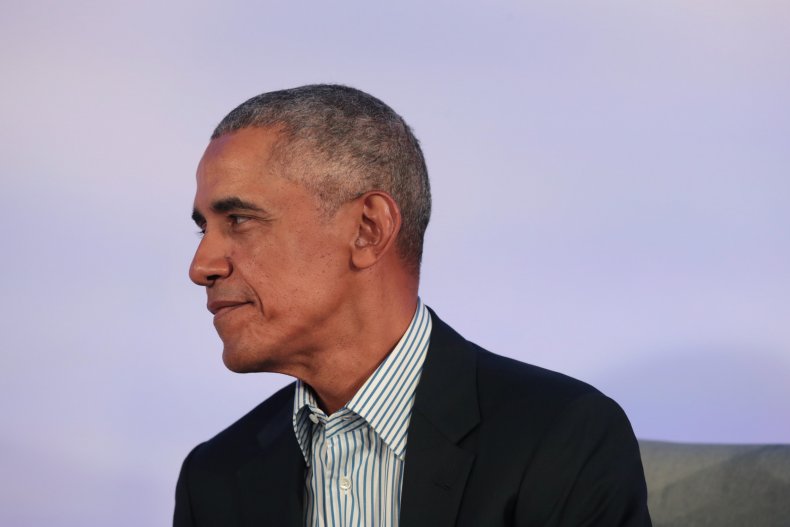 The Department of Justice has said it was not persuaded that the interview with Flynn about his conversations with Kislyak "was conducted with a legitimate investigative basis." On Thursday, after the DOJ moved to drop charges against Flynn, Trump called him a "warrior" although Obama has expressed his concern at the decision.
"The news over the last 24 hours I think has been somewhat downplayed, about the Justice Department dropping charges against Michael Flynn," the former president said.
"And the fact that there is no precedent that anybody can find for someone who has been charged with perjury just getting off scot-free," he added, although Flynn was not charged with perjury, he was charged with making false statements to the FBI.
Obama continued: "That's the kind of stuff where you begin to get worried that basic, not just institutional norms, but our basic understanding of rule of law is at risk. And when you start moving in those directions, it can accelerate pretty quickly as we've seen in other places."
Obama also appeared to take aim at the White House's coronavirus response and gave a prediction of what the upcoming election battle would be like.
He said that he would be doing as much as he could to help former Vice President Joe Biden get elected, because, "what we're fighting against is these long-term trends in which being selfish, being tribal, being divided, and seeing others as an enemy, that has become a stronger impulse in American life.
"It's part of the reason why the response to this global crisis has been so anemic and spotty.
"It would have been bad even with the best of governments. It has been an absolute chaotic disaster when that mindset, of 'what's in it for me' and 'to heck with everybody else,' when that mindset is operationalized in our government," Obama added.
Obama faces scrutiny after released declassified documents showing that he knew about Flynn's intercepted phone calls in late 2016 and revealed his knowledge of them during an Oval Office meeting on Jan. 5, 2017, before Flynn's interview with FBI agents, according to Fox News.
Newsweek has contacted the White House and the Department of Justice for comment.